Phonics and Letter Formation
Children attending Nursery at Homefields begin learning Phase 1 phonics. They are taught 7 aspects including:
Environmental Sounds

Instrumental Sounds

Body Percussion

Rhythm and Rhyme

Alliteration

Voice Sounds

Oral Blending and Segmenting
These are taught explicitly through planned phonics activities and through the environment within the Nursery setting. Nursery staff consolidate the oral blending and segmenting skills in Summer term in preparation for FS2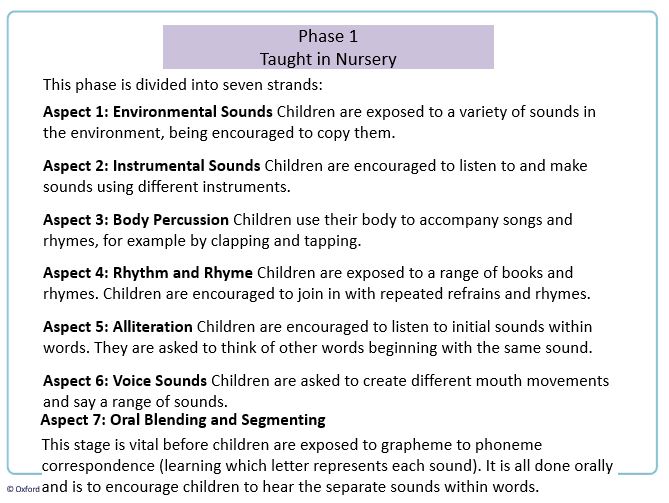 You can support your child at home by:-
Listening to and discussing the different sounds that they can hear.
Singing songs and rhymes together
Clapping tunes and making up sounds.
Making voice sounds

Practise oral blending in and around the home. You can do this by talking in the following way

c-a-t, cat

Can you put on your s-o-

ck?
Essential Letters and Sounds is the phonics scheme for FS2 - Year 1 children and we prepare the children for the move to FS2 by displaying the alphabet frieze within the Nursery for the children to become accustomed to the ELS pictures and it is referenced to during singing time, e.g. the alphabet song. When teaching handwriting, the mnemonics are used when linked with patterns.
Here is our Nursery handwriting freize. We look at shapes and patterns as we talk about handwriting e.g. straight lines, diagonal lines and circles.
If you would like to hear the correct pronunciation of the phase 2 sounds to support your child segmenting and blending, please listen below.